Readymade and Shelf Companies
[one_third]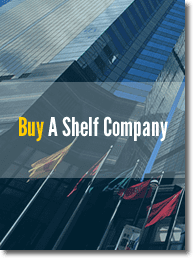 [/one_third][one_third]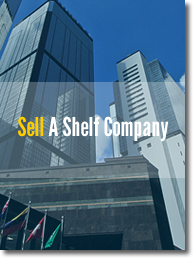 [/one_third][one_third_last]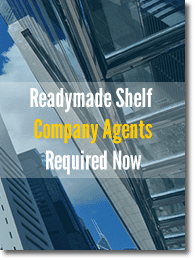 [/one_third_last]
Very RARE Aged UK Companies Available NOW
Shelf Company Agents Are Warmly Welcomed.
Watch Our Live Q & A Session Now!
Companies and individuals who need to set up a company in a short space of time due to contract requirements, bidding timescales or trading readiness, need to consider a ready made or
shelf company
to expedite matters.Whether you wish to start a new business, expand your current business, make the most of your taxation options, target new geographical markets or invest in real estate,
we will help you turn your business plan into reality
.
If this is the case for your particular requirement, then there is no need for you to look any further than this site. We can provide all the relevant services for the speedy purchase of ready made companies worldwide, including notary and legal services for change of name, directors and shareholders. We can also assist with opening local bank accounts and office rentals where required, if you do not already have premises available.
Ready made companies, what do we specialise in?
The sale and purchase of a NEW shelf company
Purchasing a new shelf company means that there is no trading history, the company is clean and clear of debts and you are safe in the knowledge that you can begin trading without any financial or administrative burdens that have occurred prior to purchase.
The sale and purchase of VINTAGE shelf companies
These are companies which have already traded and have a history. Some clients require this type of shelf company for commercial and branding purposes. In these cases, we would provide a letter from the seller to confirm that any debts or commitments prior to acquisition would be incumbent upon the seller and not the buyer.
Ready Made Companies – What We Do For You.
Apart from sourcing the actual shelf company for our clients, we can provide the following services, to ensure that the entire purchase and transfer process runs smoothly:
Legal transfer requirements – in some cases, this may be included in the fee that we quote to you, according to the jurisdiction choosen. If they are not, we will provide you with a full quote for these services. This may include: transfer of ownership and name/address changes.
We can also assist with local bank account set up, virtual or serviced office rentals and ongoing accountancy for your ready made company
We can reserve any shelf company for a non refundable charge of £500
Please contact us should you have any additional requirements or wish to buy a shelf company
You Want To Buy A Shelf Company – What Do You Do Now?
We have many different types of shelf company for sale and they're listed by geographic region, please browse through the website to view the shelf companies available. You may wish to call us to confirm what is currently available, within your price range and requirements. If we don't have anything suitable, we will use our worldwide network to assist you.
Please contact our sales department on +44 (0)208 421 7475 and they will be able to offer you assistance to locate the most suitable ready made or shelf company that meets your requirements
Do You Have A Shelf Company You Wish To Sell?
If you have a company you wish to sell please follow the steps below OR call our sales team on +44 (0)208 421 7475.
Register on the site
Log in
Complete our company sales form
Submit to Readymadecompanies Worldwide through the contact page
We will then feature this on the site – subject to our terms and conditions
Fee £50 – subject to our terms and conditions
Registration for Money Laundering Regulation (MLR)
Registration for Money Laundering Regulation (MLR)
In 2007 the Anti Money Laundering Regulations were brought into effect by the Government, making it a Legal requirement that ALL Company Formation Agents have an "MLR". This will come into effect from 15th December.
Universal Company Incorporations LTD has successfully applied for and received its MLR Registration Number 12710242. This means that we have passed the Fit and Proper test and HM Customs and Excise have confirmed that we have successfully registered for MLR.
Be aware that company Formation Agents that operate without an MLR number are breaking the Law. Our recommendation is that you ask for full details of the MLR number before processing the formation of a company through any company formation agent.